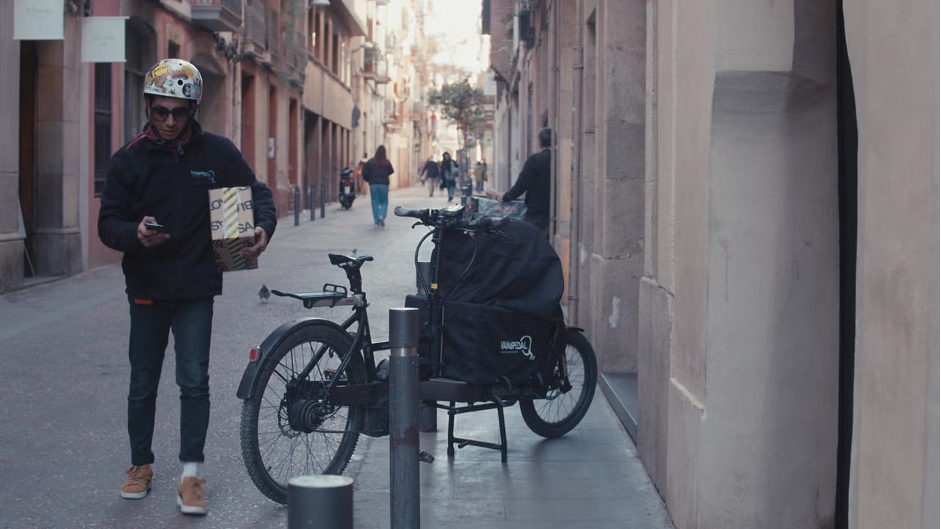 VANaPEDAL, a member of TACTIC consortium, operates as a thriving SME specializing in Last-Mile delivery services facilitated by cargo-bikes. Situated at Estació de França in the heart of Barcelona, this innovative company has honed its expertise over a span of more than a decade, fostering the growth, development, and continual renewal of its cargo-bike fleet. Their team of skilled dispatch riders excels in providing Last-Mile delivery solutions for shippers with established logistics chains.
Learn more about VANaPEDAL's role in TACTIC:
VANaPEDAL's commitment to TACTIC project is evident from the outset, as they have embraced its central theme: 'Tools for locAl Commerce logisTICs.' They're bringing innovation to city logistics, transitioning from traditional parcel delivery to address a new era of sustainable logistics.
1. VANaPedal
24h
portal
VANaPEDAL introduced the VanaPedal 24h portal, a digital platform designed to streamline parcel delivery orders online. Cargo-bikes are used for morning deliveries to third-party shippers. Subsequently, these bikes are deployed to collect parcels from businesses in Ciutat Vella, efficiently organizing them for Next Day city-wide delivery. Extensive market research revealed the preference of local commerce for a single Logistics Service Provider (LSP) to manage all their deliveries, including occasional large parcels. To meet this demand, VANaPEDAL is collaborating intensively with CLEM to integrate e-van sharing into their vehicle fleet.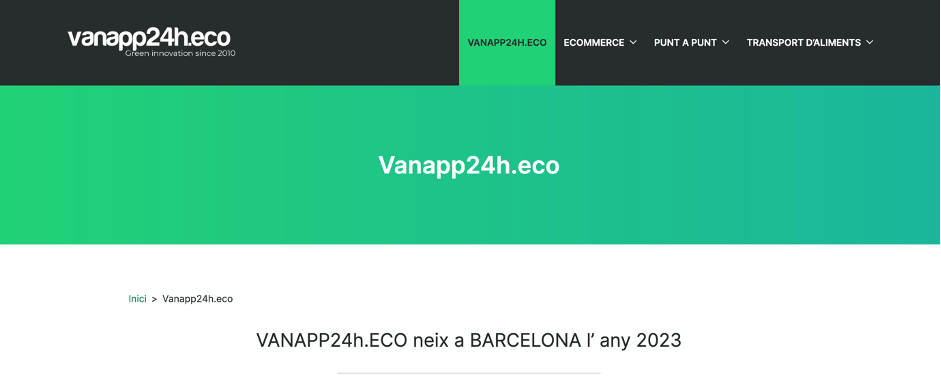 2. Refrigerator Box
VANaPEDAL is at the forefront of developing tools that address not only the needs of the parcel sector but also fresh and refrigerated foods. Their Refrigerated Box prototype, weighing a mere 75kg, is poised to revolutionize cargo-bike deliveries for orders received through Hermaneus World's digital marketplace. These innovative trials are scheduled for municipal markets in the city center, known for its flat terrain. What truly sets VANaPEDAL apart is their ingenious solution, pairing an e-scooter with the Refrigerated Box, ensuring the safe delivery of goods at controlled temperatures (down to -18ºC), even in the hilliest parts of the city.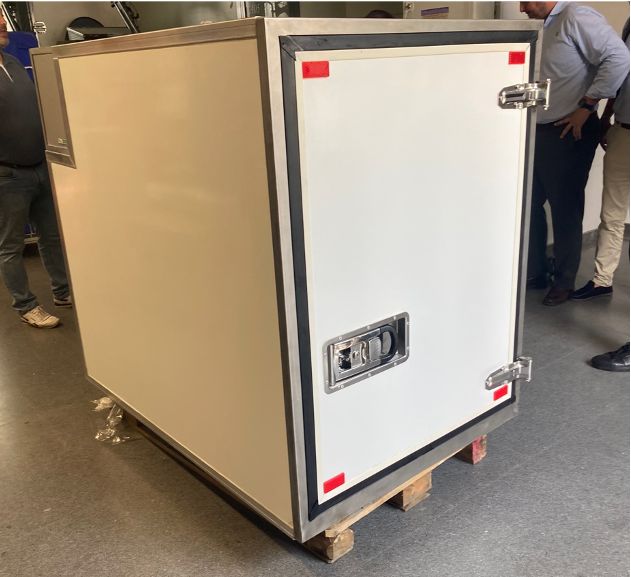 Celebrating VANaPEDAL's Milestones:
They've been pioneers in cargo-bikes since 2010 and have significantly contributed to the promotion of micro-distribution. In 2020, they embarked on trials of a prototype cold box (total weight of 120kg) for Europastry, marking their first venture into the food distribution sector. Their diversification journey includes becoming resellers of GWW cargo-bikes and gaining certification as a regional center for Bosch electric motors and accessories. In 2021, they successfully developed, trialed, and marketed a large parcel box in collaboration with GWW as part of the EIT Urban Mobility project HALLO. This year, as part of TACTIC's achievements, VANaPEDAL received its first parcel delivery order via its 24h portal. Consistent monthly deliveries have been made to Poble Nou since then, and they've introduced CLEM's Renault Kangoo e-van to expand delivery services for one of VANaPEDAL's key shippers, FedEx.
Meet VANaPEDAL's team: