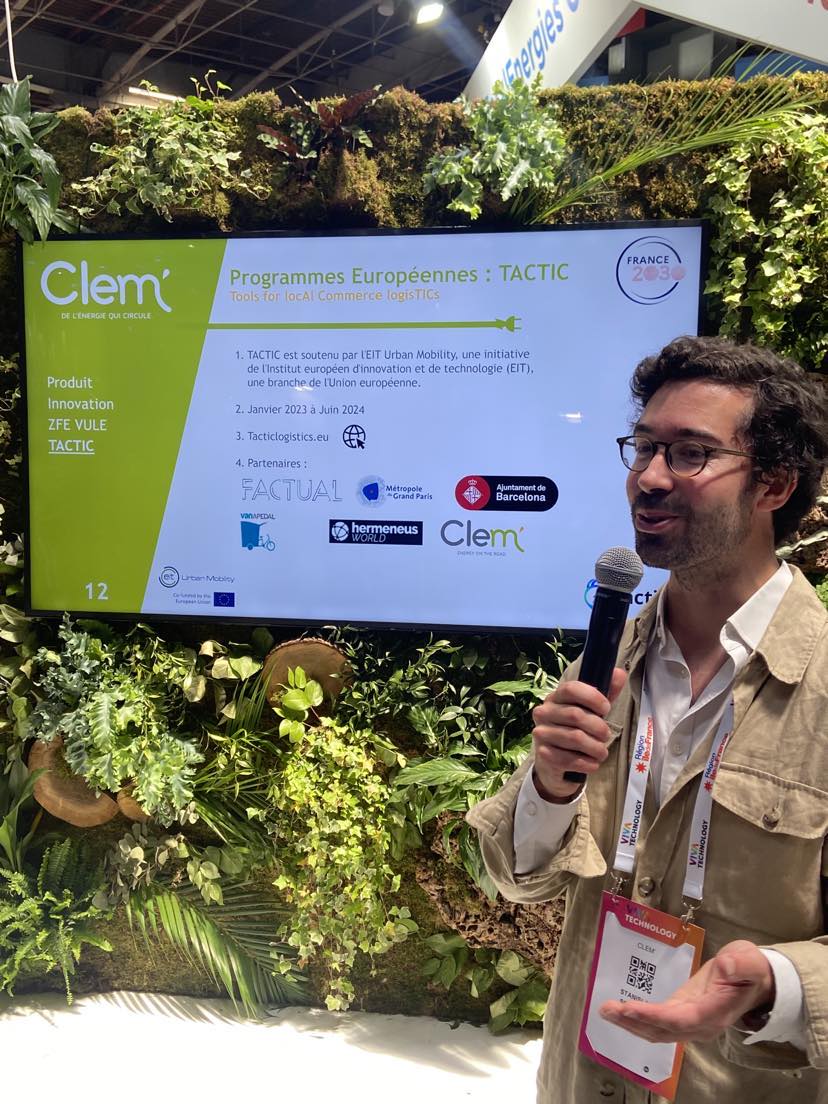 On the 2023 VivaTech edition that took place between the 14th and the 17th of June in Paris, CLEM' and the Metropole du Grand Paris had the opportunity to present TACTIC.
Stanislas, the Operations Manager at CLEM', took the stage to showcase Clem's innovative services and to introduce TACTIC by presenting the innovative solutions for last mile logistics. The level of interest and engagement shown by the audience was remarkable. People recognized the potential impact of this innovative products and its contribution to more sustainable logistic solutions. The event's technical focus provided an ideal opportunity to present the project's workflows, showcasing how it will be implemented in the upcoming years.
The event served as a platform to generate excitement and promote the TACTIC among key stakeholders, fostering collaboration and sparking valuable conversations.